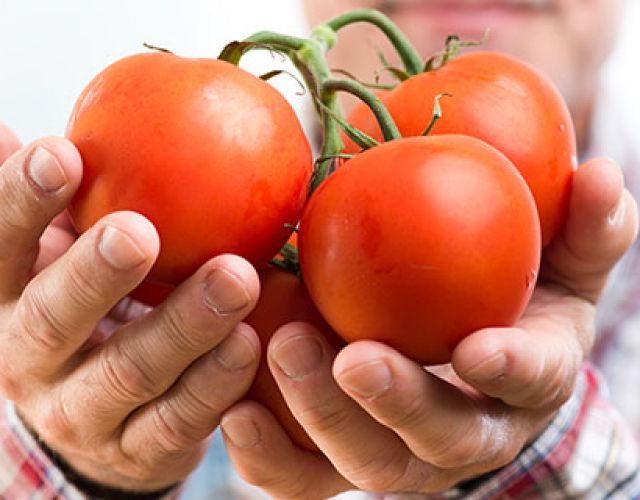 Supper Club – Tucker
Eating Out In Tucker
Moonshadow Tavern | msttucker.com | 3798 Lawrenceville Hwy
Live music, laid-back digs and rotating specials make this dive a destination for everything from lunch to late-night fare. Wings, burgers and steaks populate the menu, and a regular schedule of local and national music acts makes every visit a little different.
Blue Ribbon Grill | facebook.com/blueribbongrill | 4006 Lavista Rd.
This steakhouse is a hit for its thick burgers and hand-cut steaks, but for all its culinary accomplishments don't expect a stuffy atmosphere to match. Televisions, outdoor seating and a to-die-for brunch menu makes this the ideal place to meet friends for a big game or head over for a casual date night.
Movie Tavern | movietavern.com | 4043 Lavista Rd.
Enjoy gourmet food and a full bar while catching the latest flick at this theatre-restaurant hybrid located near Northlake Mall. Specialty cocktails match movie themes while mainstays on the menu, like chicken tacos, ensure you don't have to miss a moment on the big screen to enjoy a good meal.
Riverside Pizza | riversidepizza.net | 4316 Lawrenceville Hwy
Whether you're dining in or grabbing a bite to-go, Riverside Pizza makes quick, affordable eating convenient, too. With a drive-through window and a friendly staff, this local chain offers funkier options like Barbecue Chicken and Hawaiian pizzas alongside old favorites like pepperoni, all served fresh out of the oven.
Marlow's Tavern | marlowstavern.com | 4156 Lavista Rd.
An Atlanta chain known for craft brews, upscale eats and a classy yet casual atmosphere, the menu at Marlow's Tavern includes classic pub food alongside entree salads and appetizers. Try the Sunday brunch for a special menu that boasts made-to-order omelets, Crabcake Benedict and house Bloody Marys.
Buford Highway | 5084 Buford Hwy & Surrounding Area
A hub for authentic cuisine from around the world, Buford Highway is highly regarded by locals as a destination for everything from savory pho to spicy enchiladas. Go-to favorites include al pastor tacos at Taco Veloz, bubble tea at Sweet Hut or $2 sandwiches at Lee's Bakery.
Fork in the Road | forkintheroadatl.com | 4800 Briarcliff Rd.
Diners at this tucked-away Northlake Mall eatery rave about the zucchini fries starters and enjoy generous portions on everything from salads to fried chicken to seafood. Stop in for lunch and enjoy wide variety of sandwiches and wraps.
Lucky Key & Fuji Ya | luckykeyfujiya.com | 4135 Lavista Rd. #310
The specials will draw you in—dollar sushi from 5 p.m. to 6 p.m. every day—but the fresh salads, savory hibachi and fusion of Chinese and Japanese menu items are what have kept folks coming back for decades.
The Local No. 7 | thelocal7.com | 2316 Main St.
There are plenty of options on Local No. 7's menu—wings, nachos and hot dogs are all formidable choices as well as a variety of wraps and sandwiches—but the main event is the build-your-own burger. Choose from beef, chicken, or black bean patties and pile on anything from fried eggs to pineapples to buffalo sauce.
Taqueria Los Hermanos | taquerialoshermanos.com | 4418 Hugh Howell Rd.
You'd be hard-pressed to find a more popular local Mexican spot than Los Hermanos. A neighborhood institution, try the brisket tamales or order a selection of their authentic tacos.
Matthew's Cafeteria | matthewscafeteria.com | 2299 Main St.
Salisbury steak, turnip greens and chicken livers: this Southern kitchen has all of the fixings to be your go-to spot for breakfast, lunch and dinner. Keep an eye out for changing menu items daily—this Tucker favorite has been serving some of the same favorites since they opened in 1955, but they keep things fresh with rotating specials.
The Greater Good BBQ | greatergoodbbq.com | 4431 Hugh Howell Rd.
One whiff of the brisket at this barbecue joint may have you clamoring to skip to the main course, but don't skip on the apps: Try the Pimento BBQ Potato Skins and Fried Jalepeños to start your meal with a kick. Thanks to another location in Buckhead, barbecue fans all over Atlanta will recognize this laid-back Southern spot.
Disclaimer: Norsouth does not endorse these establishments.