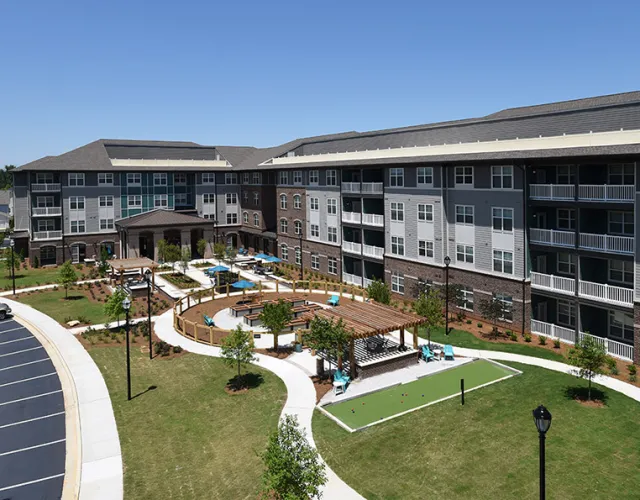 HearthSide Club Lafayette Celebrates Opening with Ribbon Cutting
On June 27th, the owners of HearthSide Club Lafayette joined with the Fayette Chamber of Commerce for a ribbon cutting to introduce the city of Fayetteville to the 7th HearthSide community. HearthSide Club Lafayette has 125 1 & 2-bedroom apartments, 60% which are set aside for residents on a limited income and 40% for market-rate residents.
As of July 1st, the community was 60% pre-leased and is a joint-venture between Atlanta developer OneStreet Residential and The Housing Partnership, a non-profit headquartered in Charlotte.